The Prince of Wales has visited his father, the Duke of Edinburgh, at King Edward VII's hospital in London.
Prince Charles arrived at around 3.20pm on Saturday in a grey Tesla, and exited the vehicle wearing a face mask.
He is the first member of the royal family to visit during the Duke's stay in hospital and the pair spent about 30 minutes together.
Sky News understands Charles travelled from Highgrove in Gloucestershire and was visiting because the Duke has been in hospital a little longer than expected. It is understood that Charles has since returned to Highgrove.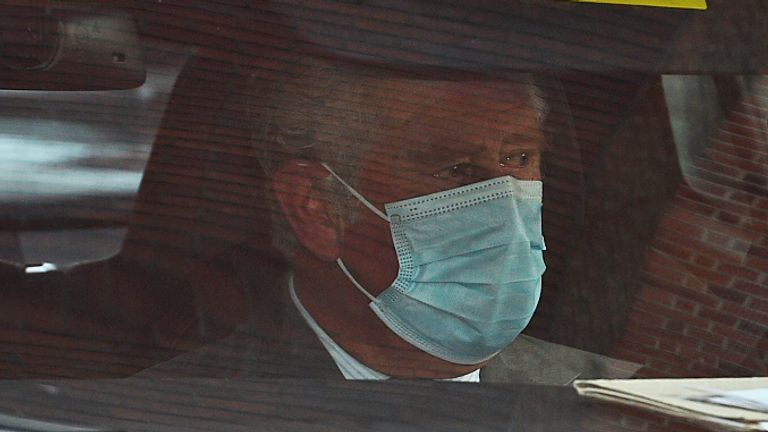 The Duke, 99, was admitted to hospital on Tuesday evening as a "precautionary measure" after feeling unwell.
On Friday it was reported that he was likely to remain there into next week for rest and observation, although he was said to be in "good spirits".
Sky News home editor Jason Farrell said Prince Charles' visit was "unusual because he hasn't visited his father in hospital on previous occasions".